AASCU Data Briefs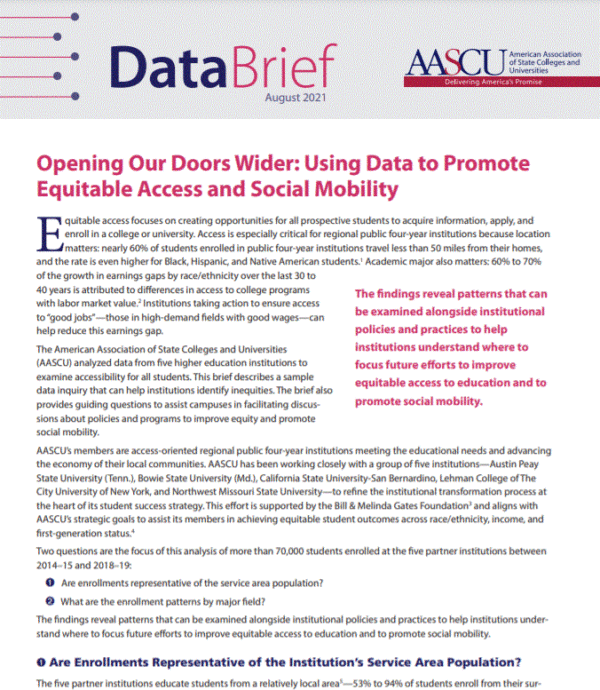 ASA is pleased to partner with AASCU in support of student success and to provide strategic data consulting and assistance to AASCU.
As part of our support, ASA is preparing a Data Brief series that describes sample data inquiries that can help institutions identify inequities in access, affordability and mobility. The briefs also provide guiding questions to assist campuses in facilitating discussions about policies and programs to improve equity and promote social mobility.
Two briefs have been released:
Watch for the third to come soon.